Are you a beauty addict who loves to look glam, but you've realized your favorite products have some seriously questionable ingredients?
If you long for a high performance, green beauty collection that will reduce your toxic chemical exposure, but don't know where to start, you have come to the right place.
If you're ready to get serious about a beauty routine full of beautiful and effective products, but void of dirty ingredients, Clean Beauty Academy is the place for you.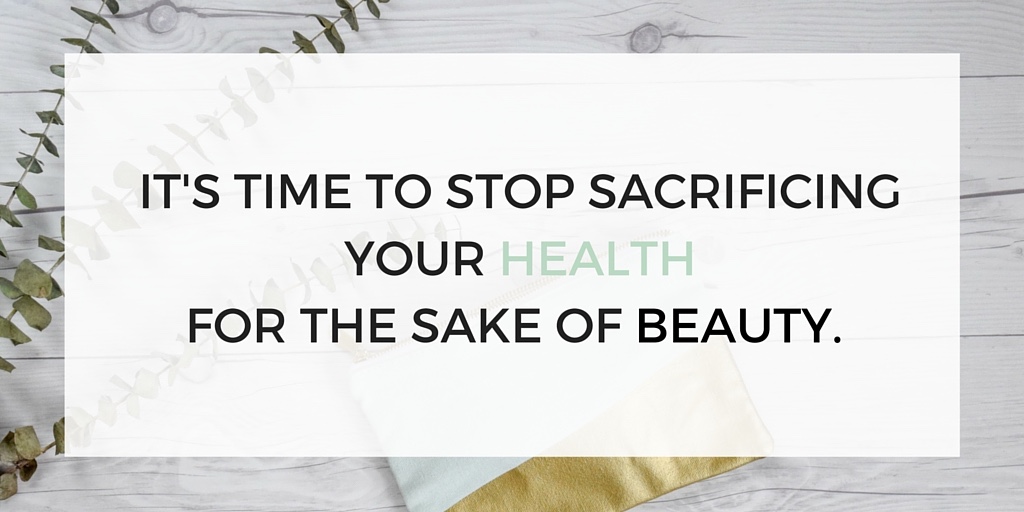 In Clean Beauty Academy you'll...
-Understand why you should avoid using 18 of the most toxic chemicals in beauty and how to detect them easily on an ingredient label.
-Use the Better Beauty Method to de-tox your current beauty collection in just a few hours and figure out which of your current products make the Clean Beauty cut.
-Curate a Clean Beauty stash that gives you little jolts of joy everyday, and that you will actually use.
-Get exclusively curated Clean Beauty shopping guides to products, brands and retailers.
You'll gain access to four video modules that will take you under two hours to watch, and you have lifetime access to the program as long as it exists. You can work entirely at your own pace and there are no deadlines or homework to turn in.
You'll also get the Better Beauty Method Workbook and some secret bonus videos only available in the Clean Beauty Academy portal.
Don't waste your time trying to piece together 86 different blog posts to understand how to choose Clean Beauty!
Clean Beauty Academy will teach you everything you need to know in under two hours, plus systematically walk you through curating your own beauty stash using the method I personally used and continue to use to this day.
Many similar services cost well over $150 and are a one-time, short lived experience. With Clean Beauty Academy, you have access to all the lessons, all the time. There will also be exciting bonus content added on a regular basis.
You know you want to detox your beauty bag, but you might be worried about how well Clean Beauty performs. Don't worry for one second that you won't be able to completely doll up with Clean Beauty. Clean Beauty is just as glam and it's also good for you.
I used to feel just like you do now - overwhelmed and unsure where to start. I've transitioned completely to using Clean Beauty products. It took me forever to put all the pieces together and find products that made the Clean Beauty cut and were also amazing. I've already done the time consuming, hard research for you!
Guess what: it isn't hard once you know the right strategies.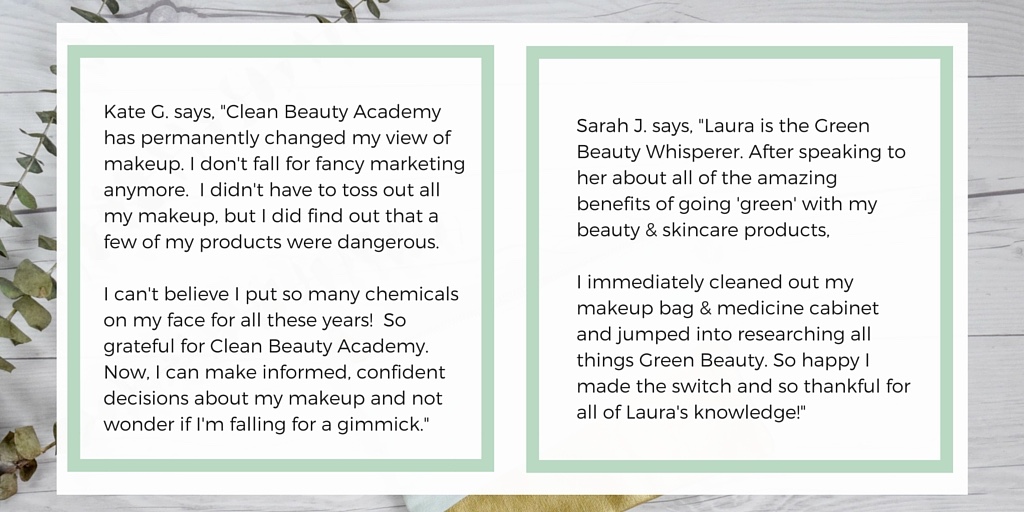 This course is for you if....
You have to ask "is this brand / product clean?"
You are ready to stop compromising your health for the sake of beauty
You are willing to ruthlessly take stock of how dirty your current beauty collection is
You want to understand how to easily read ingredient labels
You want to know which ingredients to steer clear of
You are willing and open to discovering Clean Beauty
You want to know everything you need to know about Clean Beauty....and fast. Oh, and all in one place.
This course is not for you if...
You aren't concerned about the carcinogens in your beauty routine
You're unwilling to shop from different brands or retailers
You don't mind scouring the internet for weeks at a time and piecing together 86 blog posts to put all this information together
You can list 10+ dirty beauty ingredients you avoid and why
You already consider yourself a Clean Beauty Purist
*Disclaimer : This program does not claim to treat or prevent any disease.*